We're working on adding a line of the velcro variety bracelets.
Our first one went out last weekend for a test-spin (literally!) for a showcase event (… still awaiting pics….) although here are our studio pics: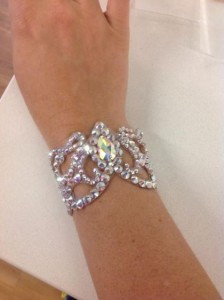 These are wonderfully comfortable to wear, although we are determining an average size to make a few that will be ready to go. Of course, we can do a custom sized reproduction if your wrist size happens to fall outside of the size range (which will be listed in the product description).
Sparke on!