We love the 'classic' look of hoop earrings for latin/rhythm.  They're fun, sassy, and playful. However, they also love to become projectiles. One thing that really sucks when you're mid-perfomance is an earring flying off and you fixating on where it may have landed for the rest of the dance.
We've tried and tested quite a few things, and finally settled on a hoop suspended from an earhook.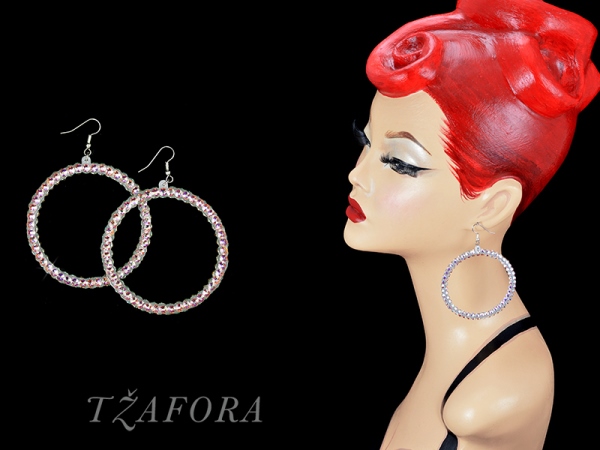 This isn't quite the same look as a hoop that goes through the ear, but they rate at which they stay on is significantly higher. Plus we just weren't happy with what we could find and what kind of metal that was.
Our line (we're going to be rolling out more colours soon – we promise!) is suspended from a quality stainless steel earwire. For those who have any sort of metal sensitivities, we are happy to discuss alternatives.
We hope to get out a few more hoop-like shapes as well, like this elegant diamond shape: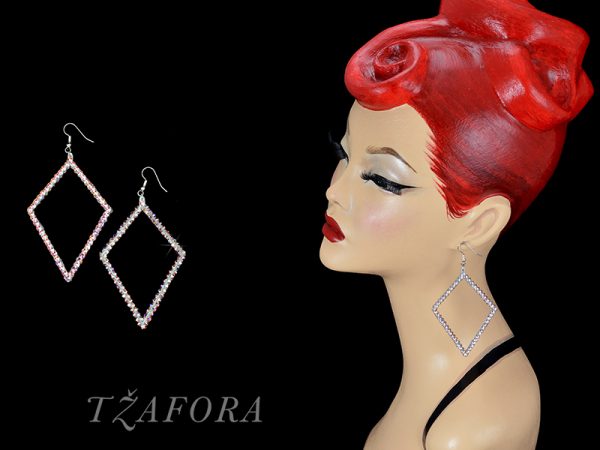 If you have a custom colour request, don't be shy!