Summer blush is a gorgeous Swarovski colour that is punchy and vibrant and possibly one of our faves. It's orange with a fuschia shimmer and delivers everything you could hope for with such a colour combo.
When Zoe reached out to us about doing a custom hair accessory for her gorgeous orange standard dress (with fuchsia stoning) and said she loved chunky stones, we knew immediately that this would be a fun one!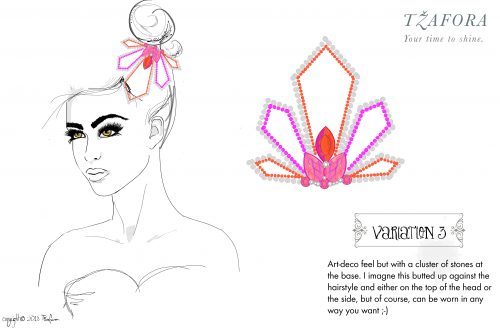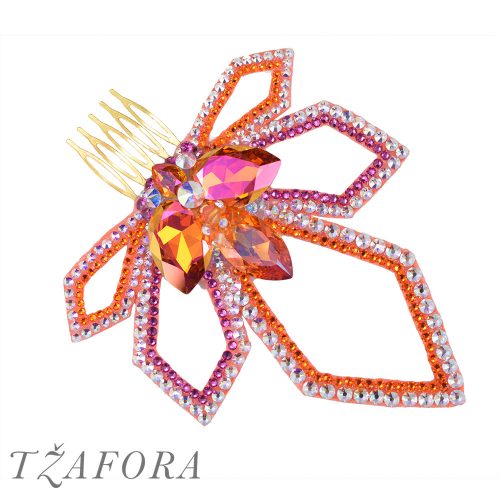 Summer Blush from Tzafora Ballroom Jewelry on Vimeo.