We always try to keep up with new designs so we have a huge variety for our customers to choose from. We've added chunky stones in the mix, or more three-dimensional stones (I love those  spiky, pointed chatons!).
Here is a design that we used many small stones to create a sort of pavé effect – not only does this radiantly catch the light because of the texture, but we also wanted to contrast the 'leafy' sections of the hair ornament. These sections are also outlined in Crystal (filled in with Crystal AB) so you still get that nice differentiation, but still keeping it all pretty neutral.
It's a gorgeous effect – i'm going to try and put in a video here so you can fully see.
Here are some other designs we've added today: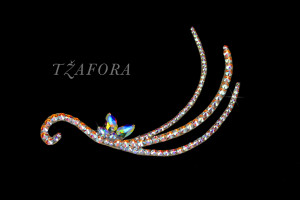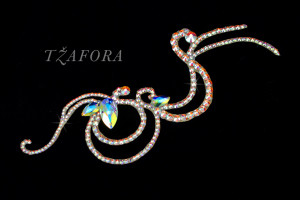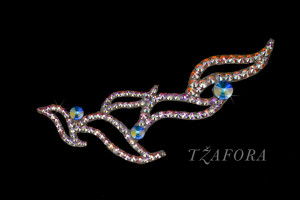 Of course you can find them in our webstore 🙂