It's pretty hard to beat spending a lot of time playing around with Swarovski crystals, but the most rewarding aspect of creating ballroom jewelry truly is that we have met so many amazing people from all sorts of levels, age groups and from all sorts of backgrounds as well.
We're really excited to be working with a small group of sponsored dancers (resulting in some of our most creative collaborations!!) and we really want to share with the world just how fabulous they are! Starting our series of interviews is the lovely young Aistė Survilaitė. Stunningly gorgeous, hard-working, and equally lovely to talk to, this young star is making a quick rise to the top. Read on to find out more about this special young lady:
Tell us about how you started as a dancer.
Already when I was 4 years old my dancing life start in gymnastic, but I was not the best one dancer in that kind of dance..and then around 12 years old I came to dancesport world ! 🙂
What is your favourite thing about dancing?
 Most amazing thing about dancing is our lifestyle and how we see the World…we have a lot experience in different situations, a lot traveling, challenges, feelings and emotions. This make me feel alive!
Do you have any advice for new dancers?
May I can say not for new dancers but for new dancers coaches…because first of all is very important motivation…and coaches must be that person who know how to create this in young dancers. Also if we talk about dancers who start dancing later (I mean like me 😀 or even later) they should understand that for sure will be hard, must keep practising and be ready for challenges and enjoying that!
How do you motivate yourself to practice when you don't feel like it?
If I am not motivate….it's really difficult to say because probably then I must be super tired…and if it's like this we discuss with our team and decide to do rest even one or two days…also not everytime when we feel tired we can relax so then I watch a lot videos from dancing also interview also read books or watch movie and that make me straight in mood again. Then I feel inspiration 🙂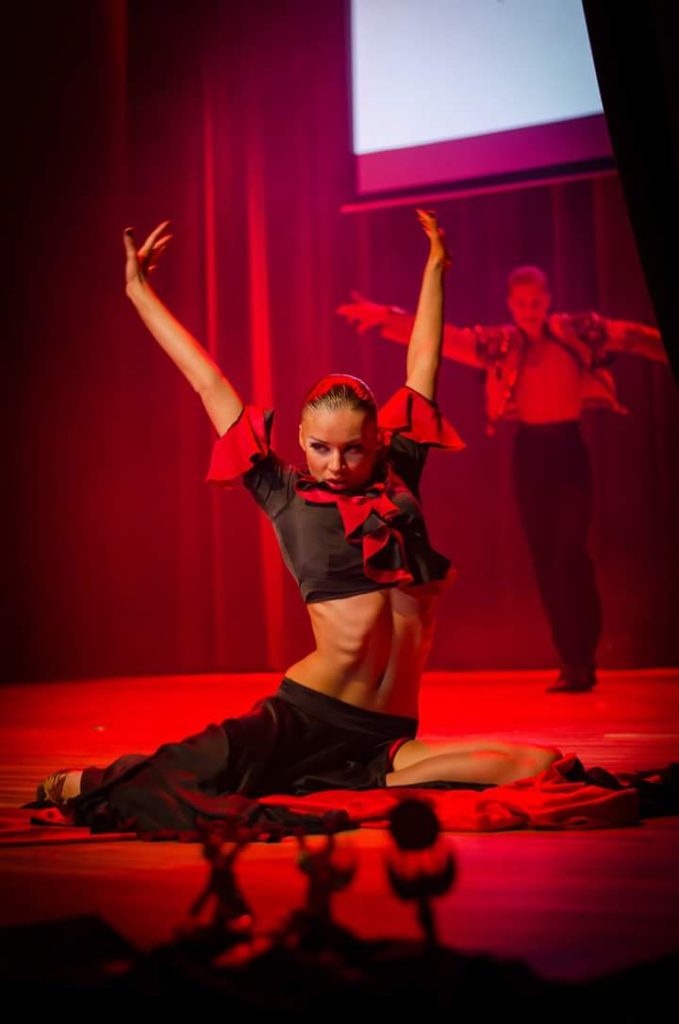 What is your favourite dance?
Actually I don't have my favorite dance. Because all of them are different characters…and I can compare. But maybe because I like drama and also basically all latin dance technique we can find in Rumba basic… I would say Rumba is latin dance queen 😉
Tell us about the first time you wore a competition costume, or about your
first competition experience.
My first time when I dancing with latin dress was something special…because it was not mine dress but one girl from my club just give to me for one competition. So this dress was orange colour and I felt like really a latin girl from Brazil carnival.
What has dance taught you about life?
Dancing as You understand is my life…and yes this is reason why I am the person like I am now… And maybe these words can explain what dance taught me about life: Comfortable a good place, but there you can not grow up.
What is your most memorable competition experience?
Most memorable competition…maybe I would say Lithuania National championship 2014…There I danced with my ex-partner and there we end 3rd…also in that moment I can not realize what's happening…but I just was so confident in what I do also felt harmony between me and partner that finally we can create something unforgettable… and when we danced semifinal, final I feel not 3rd but champion of myself… Amazing memories!
If you could go back in time, what advice and lessons learned would you
had given your "younger self"?
I did not say something or give a lesson to younger myself. I am very happy about my child ages…because I had wonderful parents and they believe in me, my coach and I am very thankful that I have this unique woman in my life. They made me who I am and what I have!
Tell us a secret about yourself (that won't be a secret anymore haha!).
And my small secret is that I love sing and at the same time dance when I cleaning the room ! 😀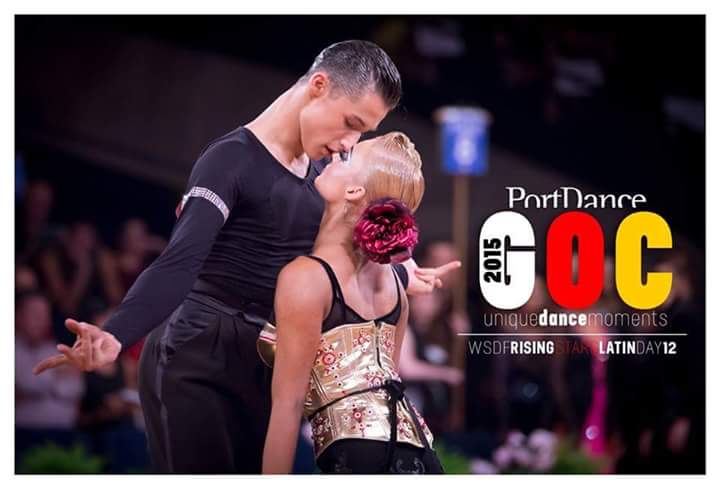 Thank you, Aiste, for sharing with us all of your thoughts! It was a pleasure to know more about you!
Follow Edvinas and Aiste on facebook to see more of their ongoing dancesport adventures!
Save
Save
Save
Save
Save
Save
Save
Save
Save
Save
Save
Save
Save
Save
Save
Save