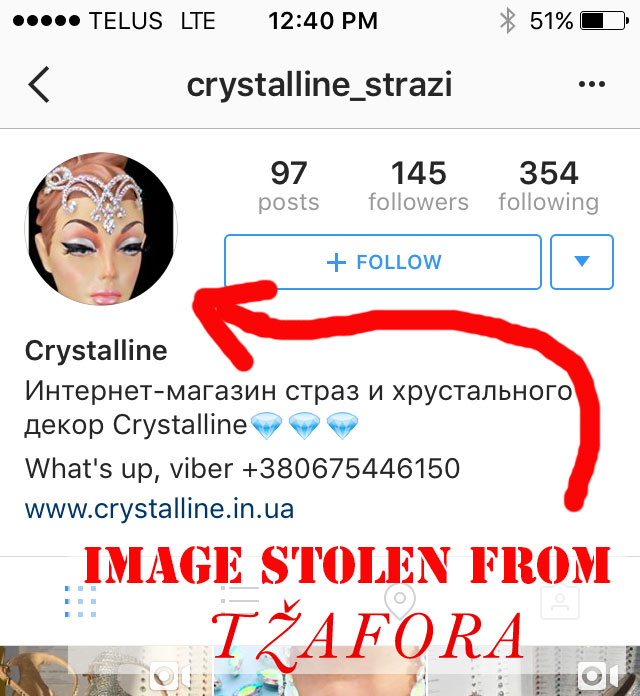 SIGH….. yes it's happening *again*.
We're deeply humbled that our designs seem to be so popular and that we can inspire people. We're also inspired by many other designers. I just wish at least they'd put their own twist on the design if they're going to copy it. Here is a company www.crystalline.in.ua selling a lot of fabrics and stones, and also apparently a bunch of our necklaces? I have no idea what the quality of these pieces are, but please be aware that they are not one of our distributors so the photos that they are using on their site (STOLEN FROM US) are NOT what you are going to get:
You can see they have also stolen from Designs by Sonja and even Danceshopper. So if you're looking for authentic ballroom jewelry pieces made with quality, to be sure that the distributor or "designer" you're working with is actually legit. At the very least so you know what you're going to get.
They're even using one of our pics for their instagram profile pic AND facebook profile. I've emailed them to ask them to kindly stop using our photographs, but I have not heard a response…although I'm not really expecting one, in all honesty.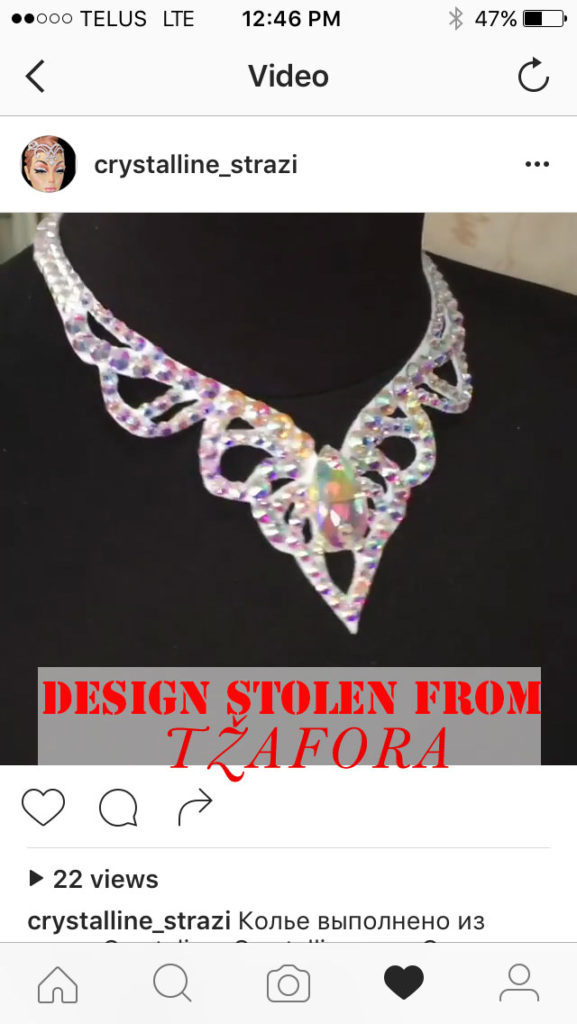 Here is one of the pictures that they also stole (there were more….).
We're hoping that our style and branding is identifiable enough that the astute consumer will know the difference, since it is extremely common to see the same things happen with dance costumes as well. In spite of it being 'unavoidable', it is no less frustrating! So we'll end this post with some huge love and thanks to our genuine fans and customers – we're here to make you sparkle and that does make us happy!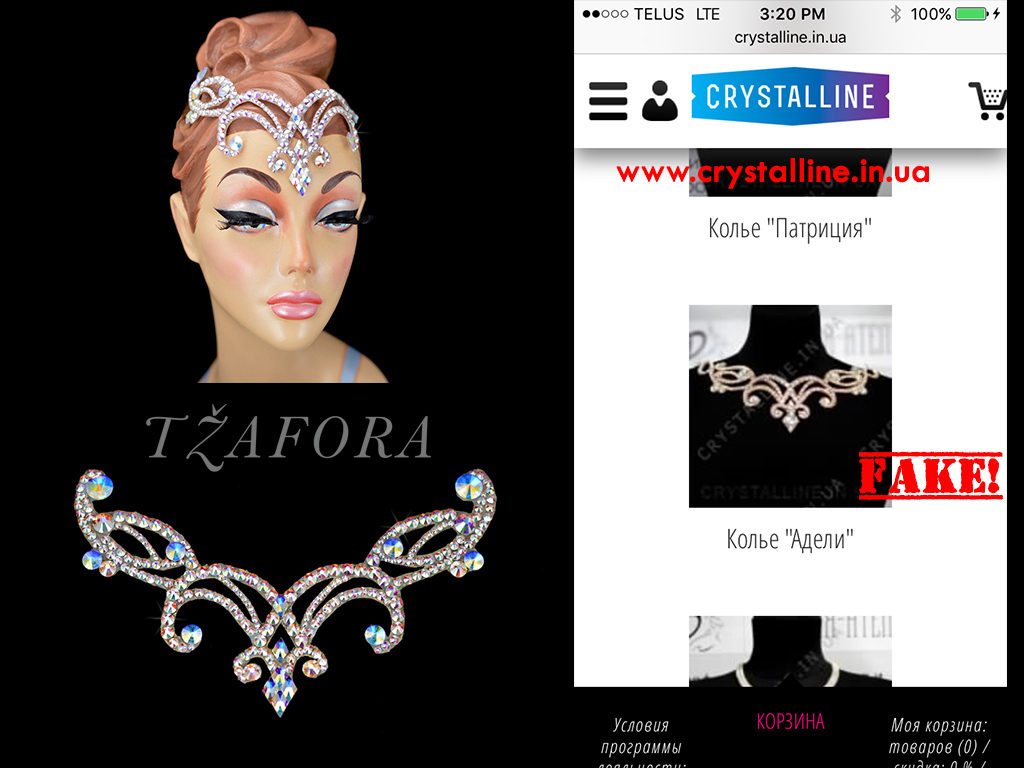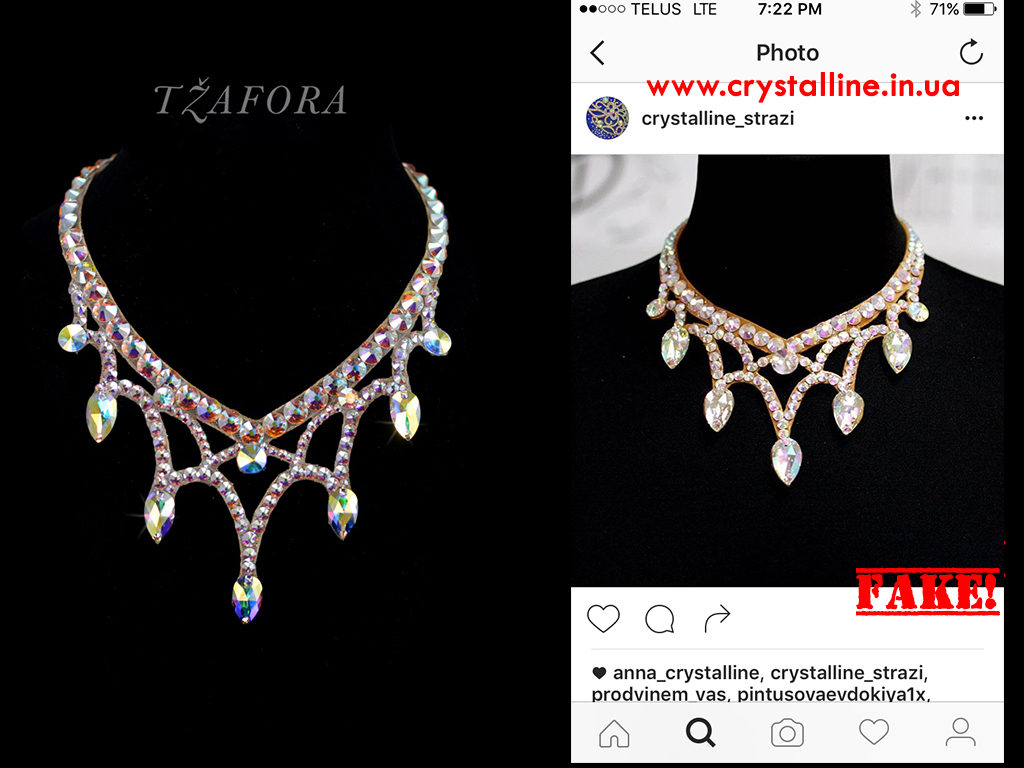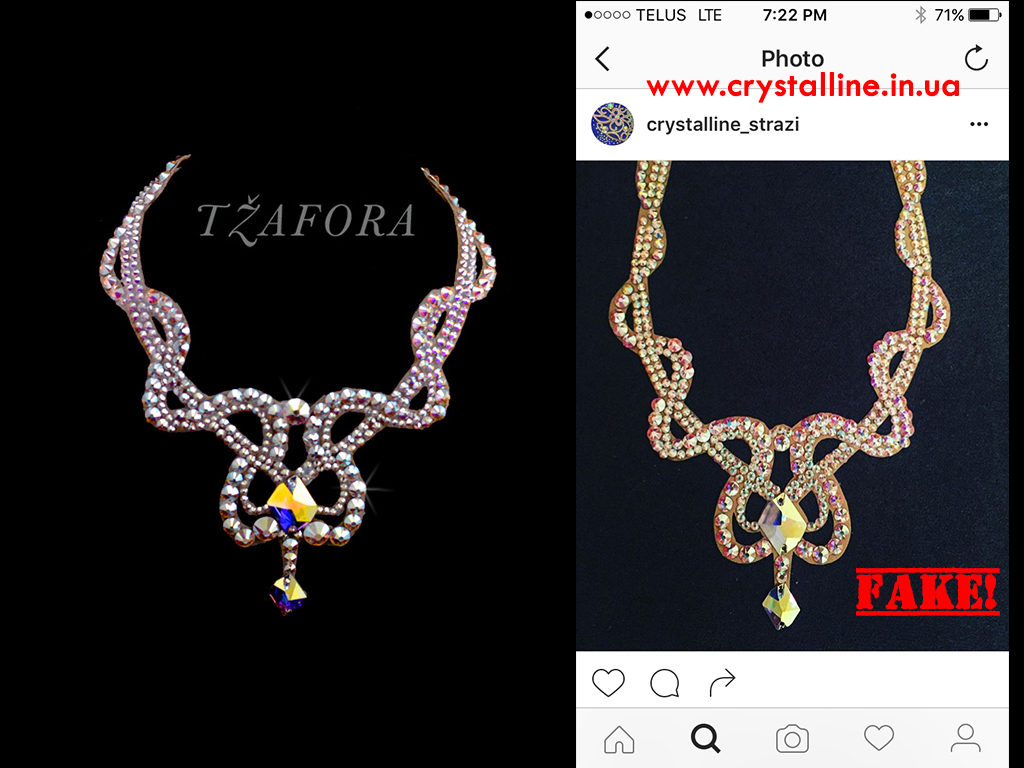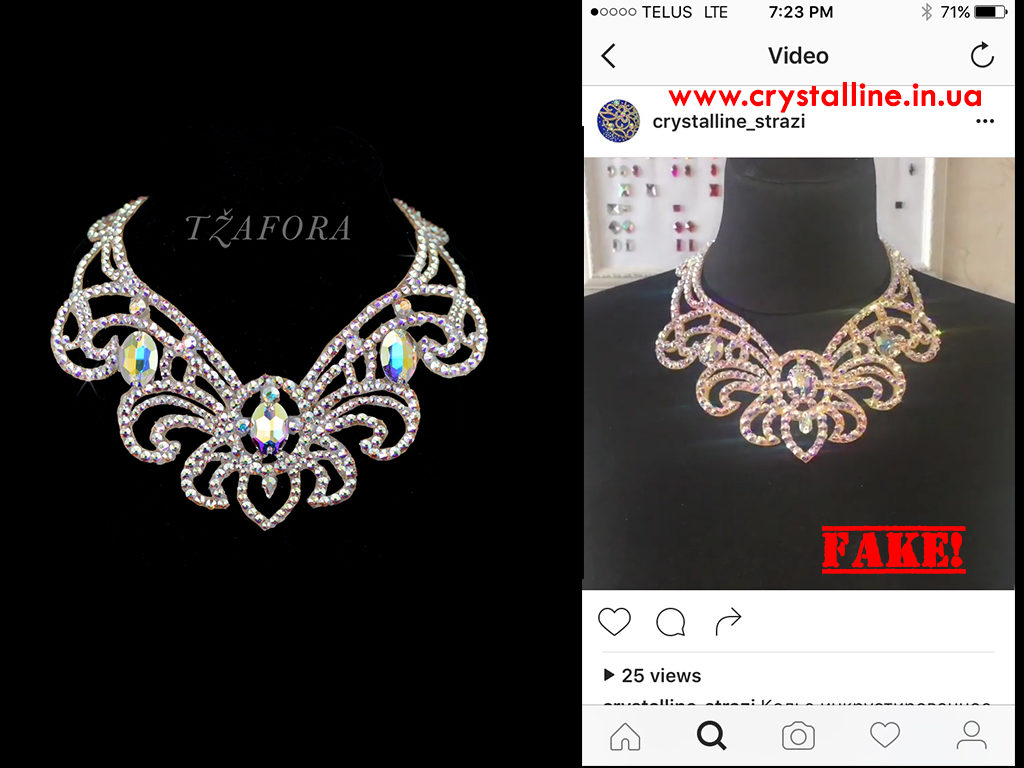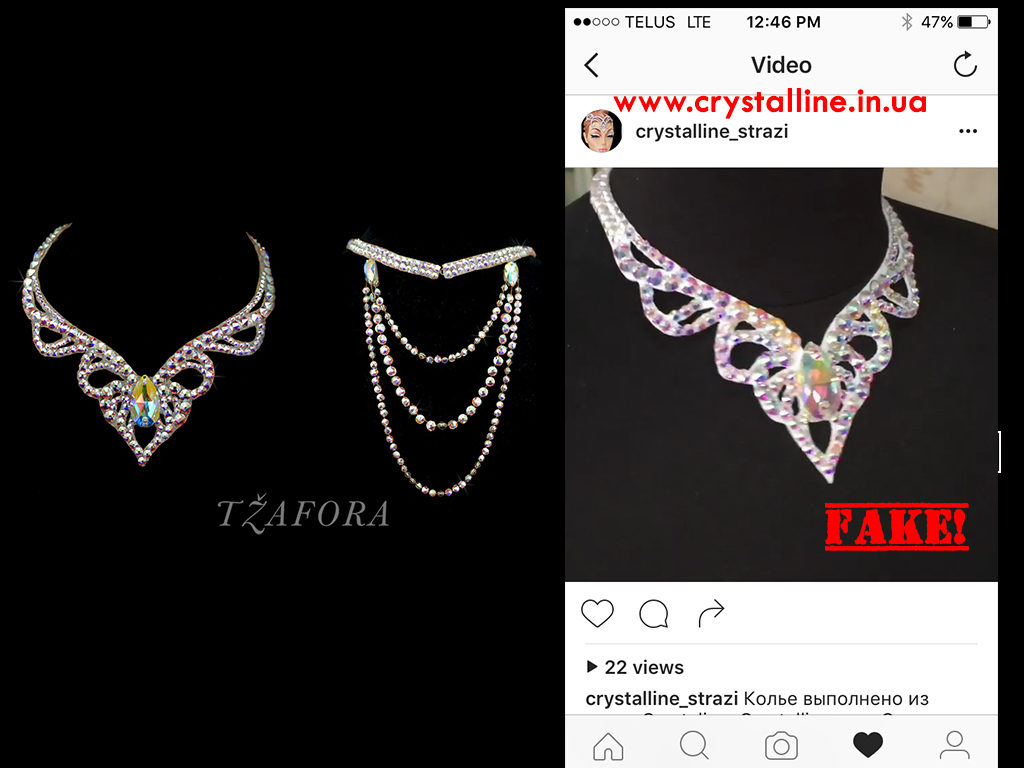 Save
Save