The amazing costuming in the 2013 film version of the novel "The Great Gatsby" spawned a renewed love for art-deco and the fashions of the roaring 20's. Although it is arguable that this jazz-infused era of fashion ever goes un-loved.
In the film, character Daisy Buchanan wears a beautiful headband recreated by Tiffany & Co.'s 1920's archival drawings: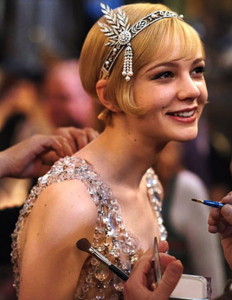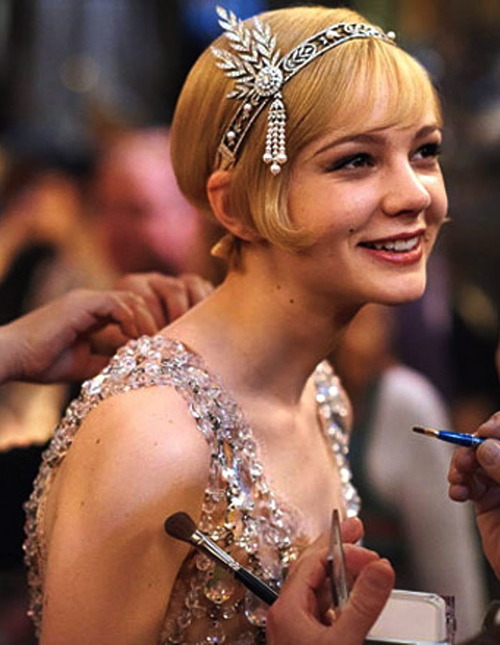 Which inspired us to create a ballroom-friendly version, but without the upper protruding feather part. Here is a sketch we put together before the weekend…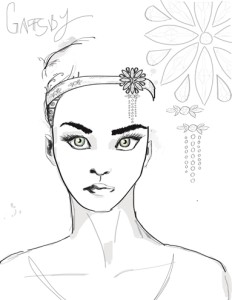 We had a lot of fun putting together this headband. A few creative changes along the way, and below are some pictures of the results. The crystal danglies are so fun. Movement on a headband is unusual, which makes this piece unique (although it depends if the dancer wishes to have movement or not in their jewelry). But they sure catch the light!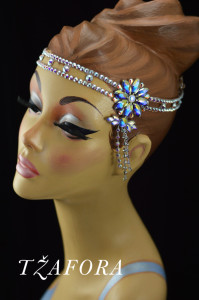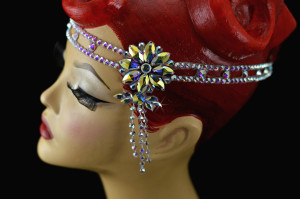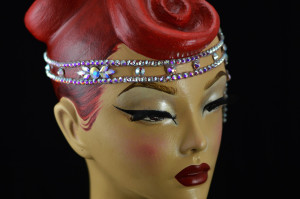 This headband is available at our on-line shop along with a variety of others.