As some of you know, we've been on a long quest for those classic door-knocker latin hoops. But ones that won't become projectiles, of course (it's always a challenge!). While we still haven't found that unicorn hoop finding, we feel that these new designs are the next best thing. Still a hoop but on a fishhook earring (and with those little wee rubber-stoppers on the back, you should be good for stay-on security). Bling, blang, boom! Instant latin realness.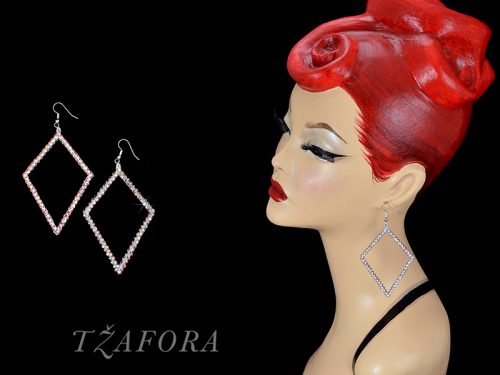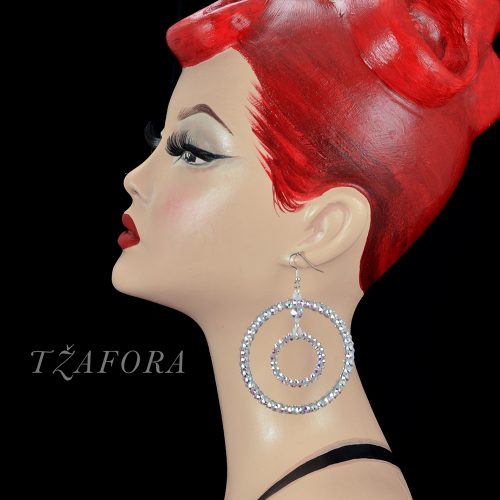 We've got more colours happening. The combos are endless (base + stone colour) which could make for some great opportunity to pick up on costume details, but for now we'll stick with the basics. Cusom options are always available (just email us!).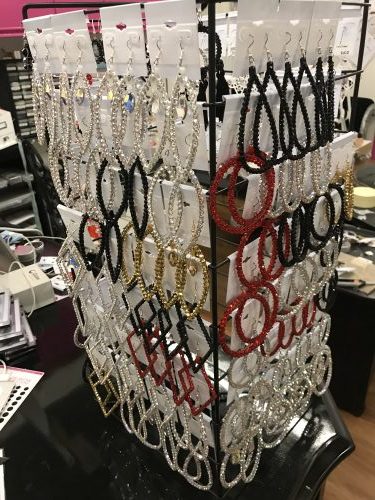 (ignore the mess)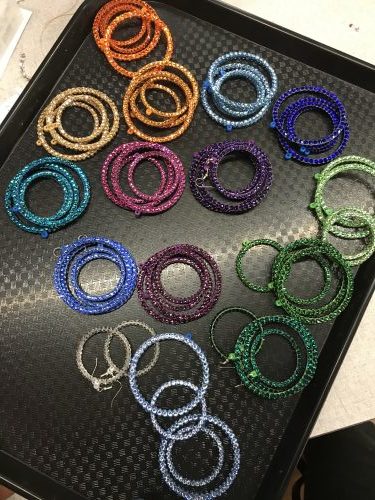 We've been blasting out these the last few weeks. We're also doing a giant order for our bling soul-mate Bobby Ackbarali over in the Toronto area. We do not typically do any sort of wholesale services (we're small and wouldn't be able to produce that volume, and we like to keep it all an intimate affair!) but we have a special set up with Bobby. So in case you see some of our pieces there – it's legit <3.
We're also working on realizing a few of these tassel-style dusters that are all the rage in muggle world. It's a thing. Trust. (And yah, we'd totally wear these outside of the ballroom…)